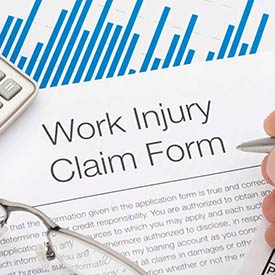 According to research done involving insurance companies, a majority of the worker's compensation claims resulted from handling, lifting, and carrying accidents at the workplace. Every year, millions of workers lose their lives in the workplace due to work-related injuries. Here are four of the most common workplace injuries you need to know about.
1. Musculoskeletal Injuries
Of all musculoskeletal injuries, overexertion is the most common cause of work-related injuries followed by fatigue and prolonged static postures. According to a survey by Bureau of Labor Statistics, day to day work related activities like bending, crawling, lifting, and kneeling costs businesses billions in compensation costs. In the process, lifting or pushing heavy objects causes common back and neck injuries.
These type of injuries are not case specific to any industry since they can happen anywhere from the office to the industry. Wet slippery floors, objects on the ground, and inadequate lighting cause most of the slip accidents. On average, slip and fall accidents cost companies an estimated $16.5 billion in compensation every year.
3. Machinery And Equipment Related Injuries
This type is not only common but potentially deadly when they happen. Most of the time, machinery and equipment accidents occur due to loose clothing, shoes, jewelry, unchecked hair, dangerous equipment, and machines.
4. Motor Vehicle Accidents
Finally, now and then you hear about a company truck that got involved in an accident. Most times these accidents occur across industries and not reserved to one specific one. Most of the accidents include freight drivers and employees who drive company cars or employees involved in motorist accidents.
Did you get injured while on the job and need an injury lawyer? Contact the team at the Law Office of Paul J Fina today. We are a local law firm with extensive experience in workplace injuries.