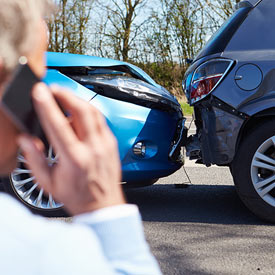 Thousands of innocent people receive injuries or lose their life every year due to auto accidents. Some individuals may not understand the legalities of auto accidents or know if they have an auto accident case.
Learn whether you or your loved one potentially has an auto accident case.
The National Highway Traffic Safety Administration indicates that in 2014, there were nearly 30,000 fatal motor vehicle accidents. In 2015, the number soared to more than 35,000. The NHTSA also explains that 31 percent of fatal accidents in the U.S. involved an impaired driver. Even if your auto accident did not involve an impaired driver, that does not mean you do not have an auto accident case.
Causes Of Auto Accidents
Of 35,092 auto accident fatalities in 2015, 27 percent involved speeding violations. Business Insider presents other causes, as compiled by Auto Insurance Center. Drivers failing to stay in their own lane or failing to yield the right of way are typically the most common causes of auto accidents. Negligent drivers in states with inclement seasonal weather also likely contributed to an increase in auto accidents.
Your Auto Accident Case
Whether you suffered injuries due to negligence by a driver not obeying traffic laws or if a loved one suffered fatal injuries due to negligence of another driver, you potentially have an auto accident case. Some individuals likely have no idea how to get started on filing an auto accident case. People often make mistakes such as falling victim to the other party's insurance company or attorney who talks tough and possibly attempts to make sure the victim does not file a case.
The only way to know for sure if you have an auto accident case is to speak with an attorney experienced in auto accident cases. Your attorney handles the details of the case and protects your interests, aiming to reach the best conclusion possible.
If you've recently been in an automobile accident and need an injury lawyer right away, contact the Law Offices of Paul J. Fina today for a free, no obligation consultation. A personal injury attorney is the best way to ensure that you receive the benefits and compensation you deserve. The Law Office of Paul J. Fina has years of experience helping Illinois workers recover from injuries by making sure they receive necessary medical care and the compensation they deserve.